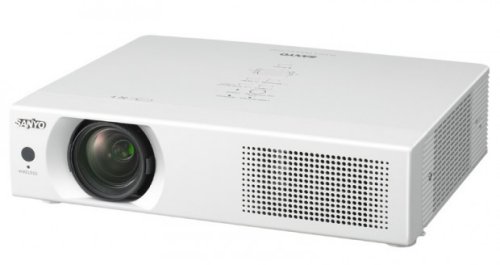 Sanyo Japan has just announced a new high-end projector dubbed the LP-WXU700. It's the world's first WiFi-enabled projector supporting the IEEE802.11n standard. It measures 334.2mm × 78.4mm × 257.5mm and weighs 3.6kg.
Sanyo says that users can conveniently stream video from their PCs through the projector (it also supports the Windows Vista Network Projector standard). Some other features include a 275W lamp, a 500:1 contrast ratio and 3,800 lumens brightness, HDMI and a USB interface. The LP-WXU700 will be released in Japan on June 19 for a stunning $6,300.

We have no idea is it will be sold outside of Japan or not. So don't sell your kidneys just yet.
$6, 000, projector, Sanyo