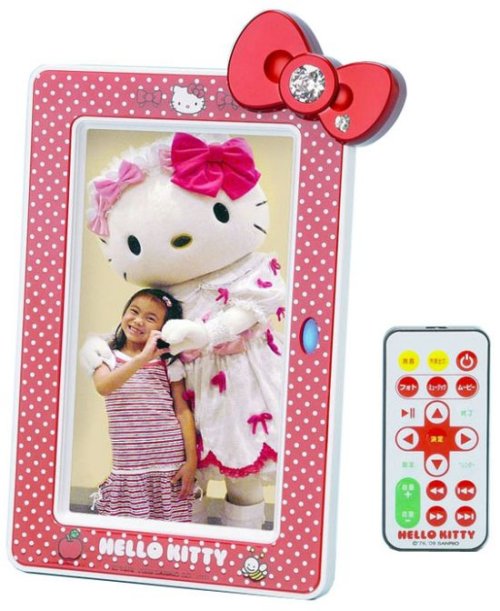 We've seen several interesting digital frames lately, like Viewsonic's new line for instance. But none as pink and girlly as this Hello Kitty digital frame. Perfect to display those pics of Hello Kitty herself punching young girls, like above.
Sanrio has introduced two new 7" (480×342) picture frames with 6MB of internal memory. The frames also support MP3 and WMA files as well as JPEG and MPEG 1/2 videos. Other accessories with the digi-frame include SD/SDHC, MMC, memory stick and CF reader. The files can be directly accessed via USB from the frame itself.

I have no doubt that that glimmering crystal in the bow is a spy camera. Hello Kitty HQ will watch your every move. And if your life is not pink enough with HK goodness…you'll disappear.
digital, frame, Hello Kitty, sanrio