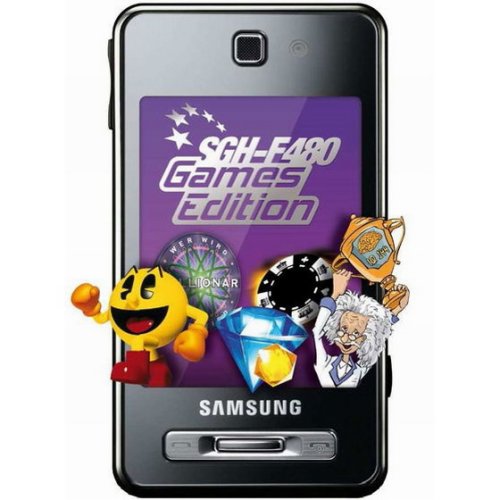 First launched in the spring of 2008, the Samsung F480 is Samsung's most successful touchscreen phone to date. It's sold more than 5 million units worldwide (under various names. You may know it as the Samsung TouchWiz, Samsung Toco or Samsung F488. Yeah, it has an identity crisis).
Anyhow, now the F480 comes in a Games Edition, with five full games pre-installed, including "Pacman", "Who wants to be a millionaire 2009″ and "Millenium Poker." Those names don't seem all that exciting to us, but your mileage may vary. Aside from that feature, the Samsung F480 Games Edition looks to have the same features of the original phone: QVGA touchscreen display, 5MP autofocus camera, Bluetooth and HSDPA connectivity.

The Samsung F480 Games Edition should be available in Europe in mid-June for €399.
edition, F480, Games, Samsung, TOUCHWIZ