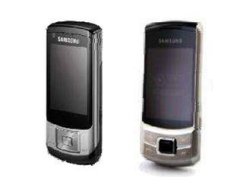 Sure, Samsung has its some high end phones, but fear not, they've also got some entry level handsets for ya. Like the C5510 and S6700. The C5510 has a 2.2″ QVGA display, with 512MB of internal memory and a microSD memory card slot. No 3G.
The S6700 does feature 3G along with a larger 2.4 QVGA screen, stereo Bluetooth, integrated FM tuner, a 3-megapixel camera and 120MB of internal storage. Both should hit Europe and Asia later this summer.

No info on prices yet.
C5510, S6700, Samsung