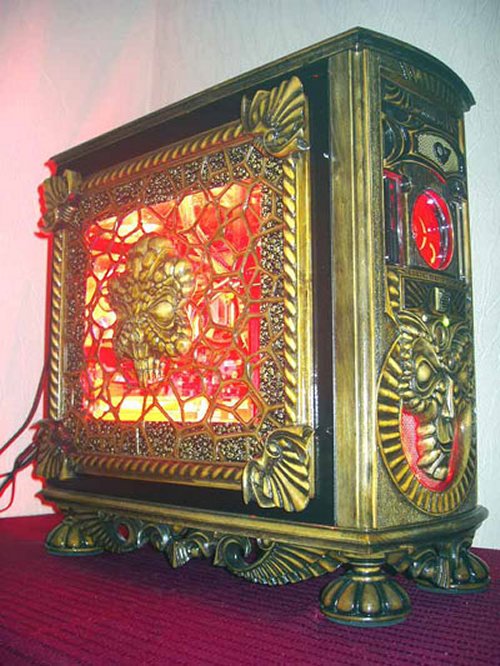 Wild casemods are nothing new. But this one is pretty unique. It has a menacing look and looks like it would keep you warm in place of a fire as you sip your Vodka.
There isn't much info on it. Looks like bronze built around some Demon trapped Inside. Which makes it a great solid piece of furniture instead of a boring PC case.

How many souls are trapped inside is anyone's guess.
casemod.pc, hack, mod, russian