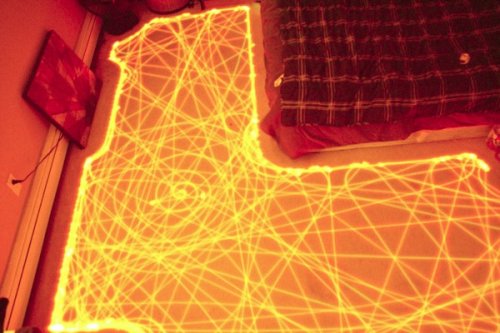 The Roomba may be autonomous and the little cleaning robot manages to keep most of your rooms nice and clean, but have you ever thought about its journey. No, I'm not getting all philosophical about the bot. I mean the path that it takes vacuuming your home.
This long-exposure shot, shot in a span of 30-minutes, reveals just its crazy and chaotic seeming, yet organized path. It's like a dance. A dance of cleanliness. You can see the initial spiral path in the center, but after that it's chaos that somehow manages to cover the entire area.

Who knew it was so thorough and moved so beautifully?
beautiful, chaos, organized, path, robot, Roomba, trail