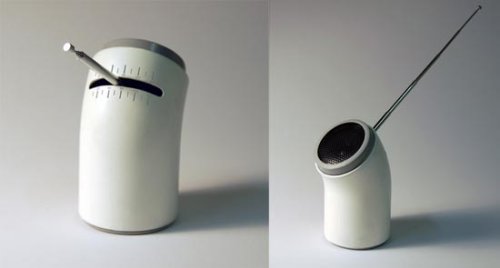 Radio Valerie, designed by Valentin Vodev, is a radio concept that is at the same time sultry and silly. Sultry thanks to it's curves, silly because I swear it looks like this thing is smoking an antenna or has an antenna thermometer.
You can fully control the radio without having using buttons or switches, since the antenna acts as your control stick to find stations, and a speaker up top can be turned to control the volume. I don't know, it looks like a dancing cigarette butt.

Still it's a great control scheme that keeps it functional and simple.
antenna, concept, curves, design, Radio, sleek, Valerie