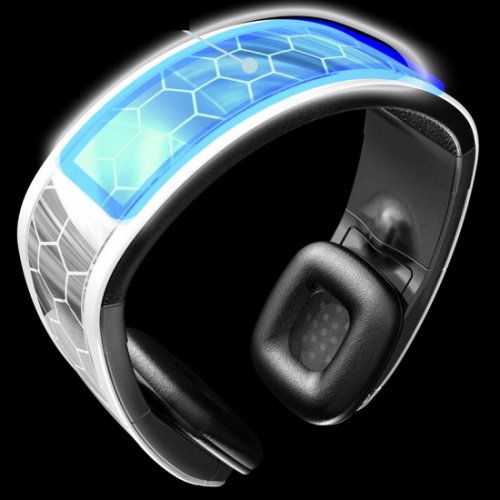 This pair of headphones is clearly from the future. No doubt sent here to protect young John Connor's ears and keep him listening to his tunes in style, so that he can one day be a kick-ass leader. At least, that's what I'm guessing judging by how awesome they look. This is the Q-Sound headphone concept from Shepeleff Stephen and the design is simply amazing.
It looks great and also uses solar technology. That's a solar panel running across the headband, where it will always catch the sun. The Q-Sound, being a concept, would also take calls or plug into a 3.5mm jack if you need it to.

It's a sweet idea and a sweet design. We'd love to see this in the real world.
Bluetooth, concept, design, future, Headphones, Q-Sound, solar