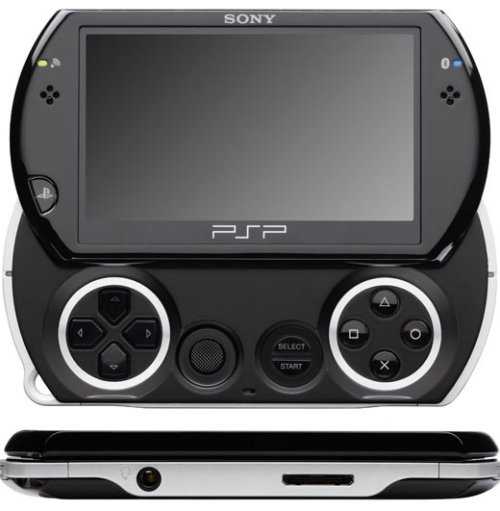 We'll here it is. Photos of the new PSP have arrived. The PSP Go improves upon it's predecessor by making games available via wireless download or on Memory Stick Micro cards. No more UMD!
The device will feature 16GB of on-board flash memory for storage of downloadable games, movies and music from the Playstation Network. The controller slides out from under the screen to maximize screen size while keeping the console light and small. There's Bluetooth and WiFi as well.

No word on pricing or availability just yet. We should hear more at E3 this week.
e3, GO, leak, pictures, PSP