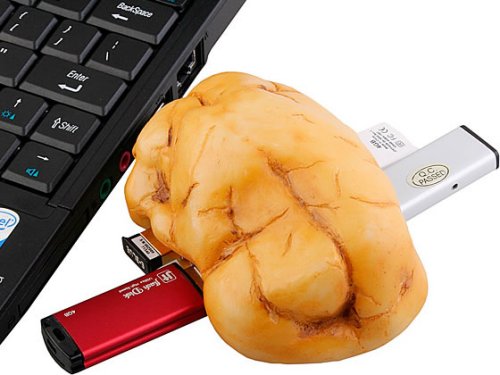 You say potato I say pot-a-to. I think we can both agree that this thing looks more like a deformed mutant brain than a potato any day. Seriously, would you buy a potato that looked like this one? Me either. Anyway, if you like your USB hubs on the disturbingly weird side, this is for you, ya damn freak.
It's a 4-port USB 2.0 compliant hub that is what it is. The USB Potato 4-Port Hub will cost you $16 from Brando. Not Marlon Brando, the gadget site. I know I've seen this thing it several B movies, but I just can't place it.

Anyway, it's a deformed brain/potato thing just waiting for your cash. Any takers?
brain, Deformed, Potato, USB hub