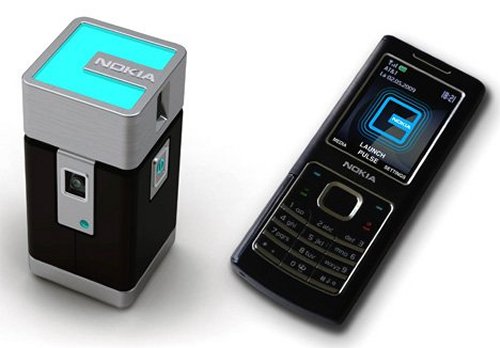 Along comes this interesting new concept to shake things up in the mobile projector industry. The Nokia Pulse Projector combines an LED-projector and a NXT-speaker with Dolby sound processing into a single device. It works with your cell using Pulse software and Bluetooth, basically turning your handset into an interactive remote which will control the multimedia player.
Some specs of this amazing concept include a native resolution of 1,280 x 768, a contrast ratio of 1,500:1, LED light technology, 1,000 lumens brightness and it will throw images from 15″ to 60″ at 7.87 feet.

It's but a dream, but this one could actually happen. I'm an optimist okay. Just call me Optimist Prime.
mobile, Nokia, pocket, projector, remote