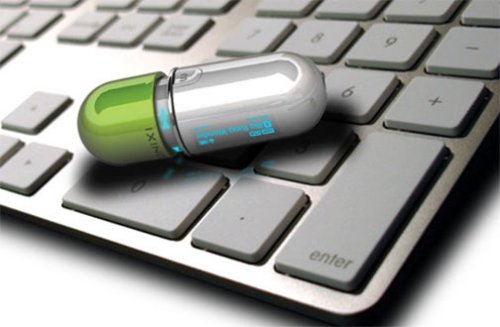 We've seen some crazy pill shaped concepts as well as actual pill shaped products, but this may be the strangest. An MP3 player/pill that is actually going into production later this year. You should see it by years end.
It's for those who love pharmaceuticals a little too much. Which is half of America, so they likely will have a hit on their hands. At this point in our culture, if it even resembles a pill, people will want it. And this pill has no side effects like numbness in the limbs, stroke or even death. It measures 2.7 inches long and is about an inch in diameter. It pulls apart to unveil the controls, allowing you to twist forward and back to skip tracks.

Take a chill pill…with you so you can listen to your tunes.
MP3 player, music, Pill, vitamin