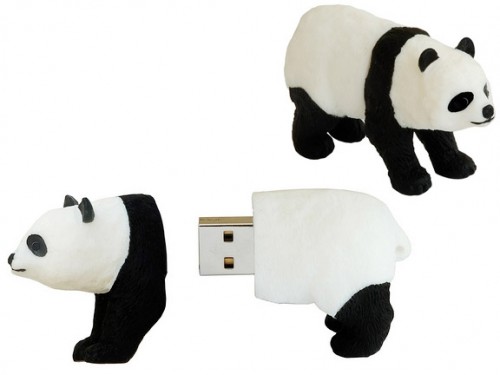 With this USB flash drive it's like you have sawed a Panda in half everytime you go to use it. Ling-Ling here will go on a bamboo diet and eat your data instead. A portion of the proceeds (5%) goes to the WWF to save real pandas, with a minimum annual donation of $25,000. And you love Pandas right?
It's available in 2GB, 8GB, and 16GB sizes. It's a nice change of pace that they opted to saw him in half rather than decapitate him. For once.

I'm buying one. It might help the WWF get more quality wrestlers. I kid. Buy one of these and help some wildlife.
flash drive, Panda Bear, USB, wwf