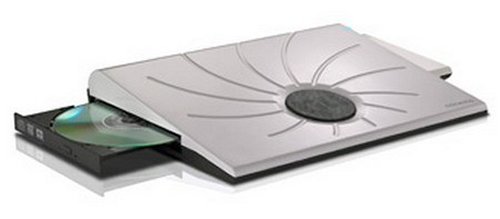 One of the major drawbacks of a netbook is the lack of storage options. That's why NU is offering their Universal Docking Station for netbooks. It's pretty darn useful and comes with an integrated Super-Multi DVD writer next to a removable enclosure that can hold another 2.5″ hard drive.
But that's not all. They also threw in a two-port USB hub and a built-in fan. No word yet on price or availability, but it should be headed stateside soon.

Your netbook needs this!
docking, Netbook, NU, station, Universal