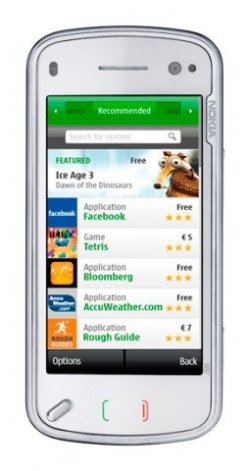 Nokia's Ovi Store will start out with a large catalog of items compared to their direct competitors, like the iTunes App Store and the Android Market. They'll start out with about a stunning 20,000 apps. The Ovi Store is scheduled to open in late spring, just in time for the release of the Nokia N97 in July.
The store items are said to include games, general apps and even short videos. GPS will be used to filter content by city and locality. This marks a sharp contrast to the first app stores. The iTunes App Store started with only 500 apps and the Android Market started with about 50 apps. App stores are here to stay.

Nokia is facing some resistance from U.S. carriers in receiving full support for the Ovi Store. Hopefully they can work it all out.
apps, Nokia, Ovi Store