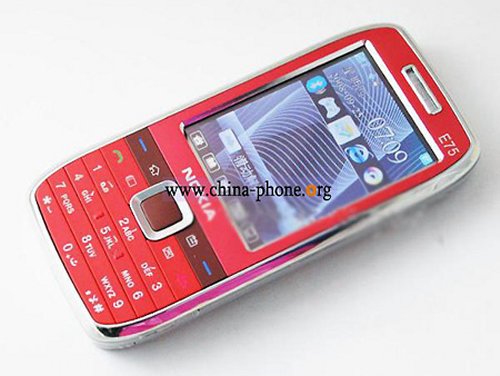 It may look real…in a cheap plastic sort of way, but don't let it's looks fool you. This Nokia E75 clone is not from Nokia by a long shot. But hey, you do get a built-in NES emulator that lets you play all your favorite old school games on-the-go.
Some other features include a 2.6-inch LCD display, 1.3-megapixel camera, and a built-in FM tuner. Even a "magical voice" feature. Other than the NES feature, there's very little to love with this knockoff.

It will probably break after a few calls/gaming sessions.
clone, E75, Games, nes, Nokia