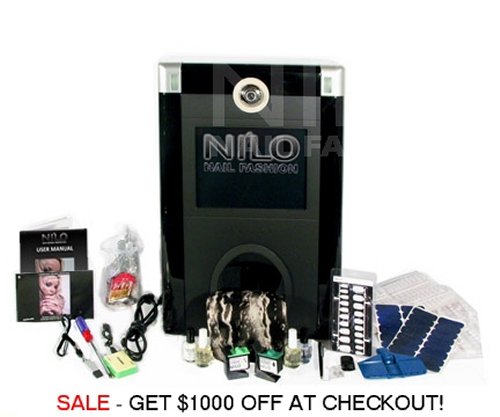 We reported on a nail printer previously, of the Barbie variety. Apparently this is the new hot thing. I wouldn't know myself since I'm not a girl, goth or anyone else who paints their nails. But hey why not, we have printers for everything else.
Nilo is apparently all about "Nail Fashion". And having taken years to perfect their nail printing devices, they are now ready to sell them to you so you can start your own business etc. The printers will run you from $2,999.00 for the standard all the way up to $3,544.00 for their deluxe printing kit.

I guess it is the future of how women will do their nails. Hmmm. Ok. I've thought about it. I'm gonna buy one, do a whole bunch of nails up for you ladies and then retire to a tropical island. Who wants to be my business partner?
fashion, nail, NILO, printer