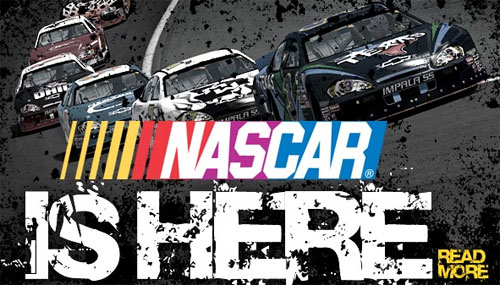 I am a big car guy. I love cars, specifically sports, muscle and exotic cars. Car racing is cool; I used to race autocross and loved it. What I can't watch for long is NASCAR. I get really bored watching cars going around in circles for hours.
NASCAR is one of the most popular sports in America though and has fans all over the country. NASCAR announced a new sanctioned online racing series today in conjunction with iRacing that will let fans race against each other and against some of their favorite NASCAR drivers starting in 2010.
The iRacing online racing service is basically a racing video game with some of the most accurate digital recreations of real NASCAR tracks available. iRacing claims that the tracks are accurate down to the millimeter. Several NASCAR drivers are already members of the iRacing service including Dale Earnhardt, Jr., Brad Keselowski, A.J. Allmendinger, Marcos Ambrose and Colin Braun. The iRacing service requires a monthly fee of up to $19 to play.
iRacing, NASCAR