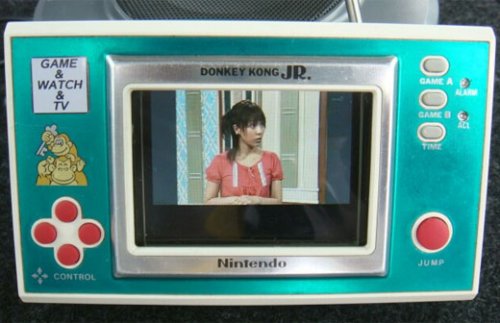 The Nintendo Game and Watch is fun, but the replay value really sucks. So why not turn it into a TV? Inside this gutted Nintendo Game and Watch Donkey Kong Jr. is a mini television, complete with LCD display.
The only problem seems to be that there wasn't any room to keep the TV's front-mounted speakers in place, so sound is provided by a ginormous external speaker that's about 3 times the size of the Game and Watch. I dub thee Nintendo Game and Watch and TV and Speaker.

Face it TV is more fun than the original game. Especially Japanese TV.
DIY, Game and Watch, hack, mod, Modder, Nintendo, portable, tv