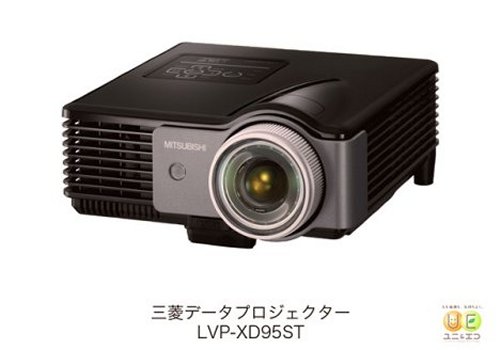 Mitsubishi has just rolled out its newest compact DLP projector. One dubbed the LVP-XD95ST. The projector is scheduled for a May 18 release and will cost you €770.
For that €770 you'll get a 1,024 x 768 resolution image on your screen or wall and it has the ability to throw a massive 60″ image from just 1.1 meter away. This thanks to its super short focus lens. Some other specifications include 2,200 lumens of brightness and a contrast ratio of 2,000:1.

The first thing it will project for you is that you will be €770 poorer.
DLP, LVP-XD95ST, Mitsubishi, projector