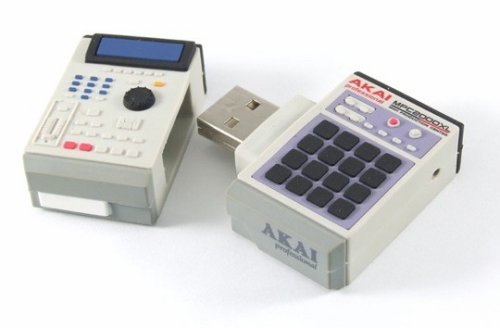 I think we are all pretty sick of seeing bland and boringly designed flash drives. So, whenever we see one that stands out, we salute the maker and give it it's props. These mini MPC 2000XL and SP1200 flash drives are pretty awesome.
These two drives are replicas of the AKAI MPC2000XL sampler and the EMU SP1200 drum machine. Devices that made hip hop happen. Both drives come in 4GB capacities and can be pre-ordered now for $40. They should ship in June.

Awesome and unique. That's what we like to see.
Drum Machine, flash drives, mini, MPC 2000XL, Sampler, SP1200, USB