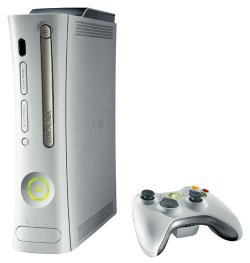 Microsoft has just announced that the Xbox 360 video game console has sold over 30 million units since the device was released several years go. Quite a milestone. Sales of the console have increased 28 percent this year alone, and over 20 million people are signed up to the Xbox Live network.
So what will Microsoft be showing off at E3 for the Xbox 360? We'll have to wait and see, but likely we will be getting a look at the new motion-sensing camera, Metal Gear Solid 4 for the Xbox 360, and who knows what else? One thing is for sure, the Xbox 360 is kicking butt and taking names.

Or should I say kicking butt and taking names for Live subscriptions?
30 million, Microsoft, sales, xbox 360