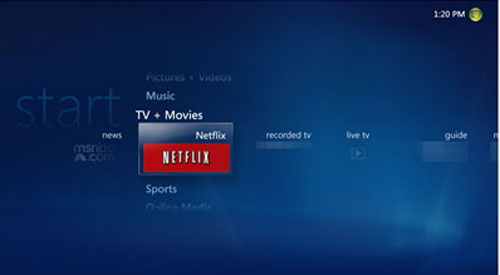 Netflix has been around for a while now with its mail order movie rentals. The service proved so popular that it has put a serious crimp in the rental business of some of the big players like Blockbuster. Netflix also offer a 12,000 title streaming library.
The streaming Netflix library can be accessed through set top boxes like the one from Roku and some Blu-ray players. Netflix also boasts a million installed users for the streaming application on the Xbox 360.
This week Microsoft and Netflix announced that users of Windows Media Center on Windows Vista Home Premium and Ultimate can now stream Netflix movies directly on WMC. The Netflix tile now shows up under the Movies + TV section of the WMC area. Users can take advantage of streaming movies on WMC and on their Xbox 360 at the same time according to Microsoft.
Microsoft, Netflix, Vista