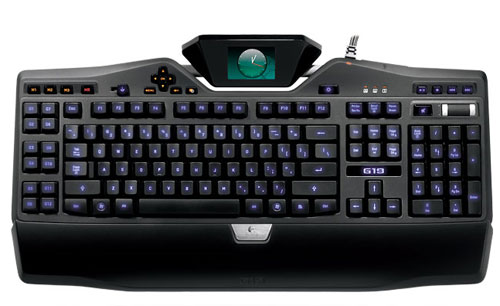 For some reason, we have no idea why, Dell's online store has a 30 day exclusive on Logitech's G19 gaming keyboard. They just started selling it at $180, or $260 when bundled with the G9 laser gaming mouse.
Sure, that's a lot of money, but fragging opponents in game is priceless. The sooner you buy it, the sooner you'll be gloating and getting cheese doodle residue and Mountain Dew all over it.

If you haven't clicked that link above, do yourself a favor and click through for our review of the G19.
G19, gaming, keyboard, Logitech, on sale