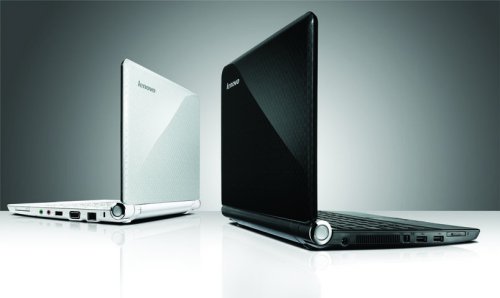 With the IdeaPad S12, Lenovo is first to offer a netbook based on Nvidia's Ion chipset. So far, we like what we see. The 12-inch netbook will give you the whole HD, game-playing thing for about $500. Nividia's Ion is basically Intel's Atom processor combined with the Nvidia 9400m graphics unit.
The resulting performance offers smooth 1080p video, accelerated h.264 playback, Blu-ray playback and moderate gaming capabilities. When it's in a netbook, you get a midrange, 12-inch netbook with a multimedia slant.

Some specs include: 1GB of RAM, 160GB HDD, a 4-in-one card reader, a 3-cell battery (upgradeable to 6) and an ExpressCard slot for 3G expandability. XP is the OS of choice. Pricing starts at $449. The S12 goes on sale in July.
Lenovo, Netbook, nvidia ion, S12