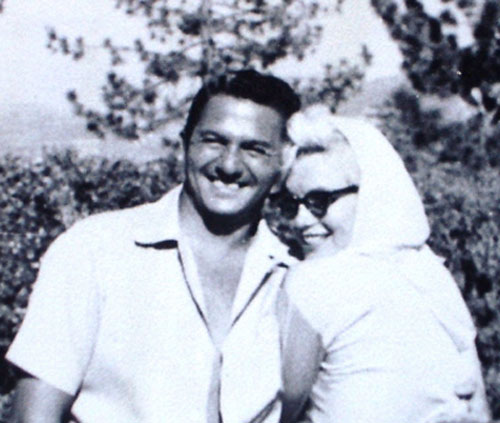 I'm not the classic movie and old music kind of guy. As classic as I want to go are films from my childhood like Star Wars and Goonies. I never really understood the allure of old Hollywood types like Marilyn Monroe and Frank Sinatra, but to some these types of old school stars are legends.
Everyone knows about the tragic and untimely death of Monroe. Some of the last known photos of the star are up for auction on eBay and were taken only five days before her death. The photos come from the collection of musician Buddy Greco.
Originally, there were 36 shots taken over a weekend at the Cal Neva Lodge. In the photos are Greco, Monroe, and hair stylist Jay Sebring. Sebring was a famous star stylist at the time. The photos seem to be cursed though. Sebring was later murdered by the Manson Family along with Sharon Tate in 1969. The other 30 photos were stored in an office in the World Trade Center and lost when the towers fell on 9/11/2001. Starting bid for the six remaining photos is $7,500.
eBay, Marilyn Monroe