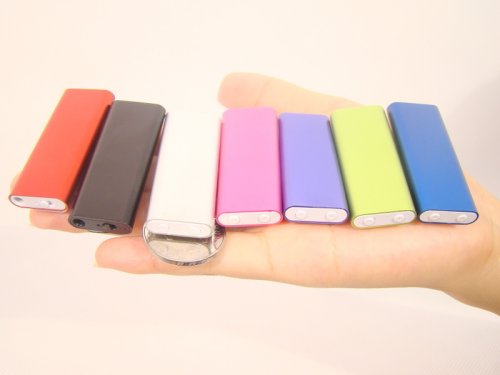 Somebody is always cloning an Apple product. I guess Apple should take that as a compliment. Here's a fake iPod Shuffle 3G that appears to be large enough to be an iPod nano. We aren't sure what's actually inside as it weighs just 14 grams.
Well, we do know that it has an integrated FM tuner with audio recording, a phone book, and an e-book reader. Which is quite a feat as it has no screen. If you want to know more, I suggest you drop the necessary $23 and try to use it with ebooks.

These manufacturers never learn.
3G, clone, Digitalrise, fm, iPod shuffle