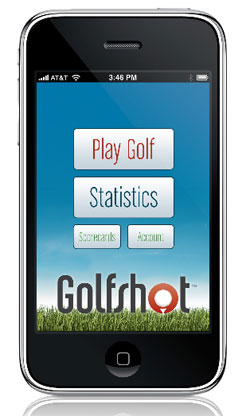 The Apple App Store is so massive that there are apps for just about everything an iPhone owner might want to do. If you want to lose weight, there is an app for that. If you want to keep in touch with friends there are apps for that and many other needs.
Golfers have a new app that can help them analyze their golf game just like the pros would. The application is called Golfshot and generates tour quality statistics for golfers to share. Among the stats that the application graphs are fairways hit or missed left and right, greens in regulation, recovery scrambling, sand saves, putts per hole and per GIR, scoring averages on par 3, 4, and 5 holes, and scoring percentages.
I have no idea what some of that means, mini-golf is more my speed. The application has information on 15,000 different courses around the country and users can request new courses be added for free. Golfers with an iPhone can get the app now for $5.99.
App Store, Apple, Golf, iPhone