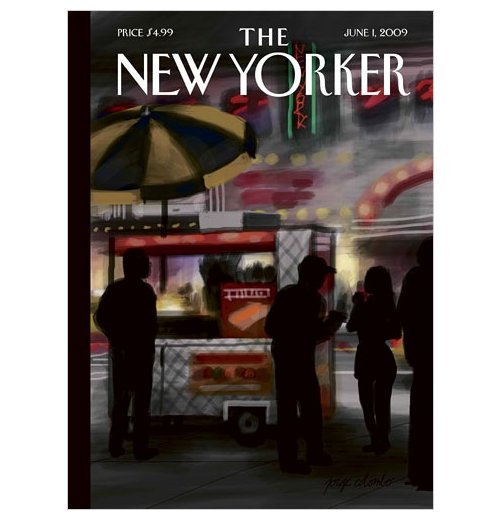 Jorge Colombo's cover for the June 1, 2009 issue of The New Yorker was created entirely in the Brushes iPhone app. Jorge told The New York Times that the device allows him to work "without having to carry all my pens and brushes and notepads with me." And with results like the image above, what's the difference really?
In this way an artist can also work without parking an easel and canvas along with art supplies in a public space, which allows him to be left alone. For this cover, he spent an hour on 42nd Street, and had no interruptions.

So add art to the list of things that the iPhone has changed. One day almost all artists may work in this way.
art, artwork, cover, iPhone, New Yorker