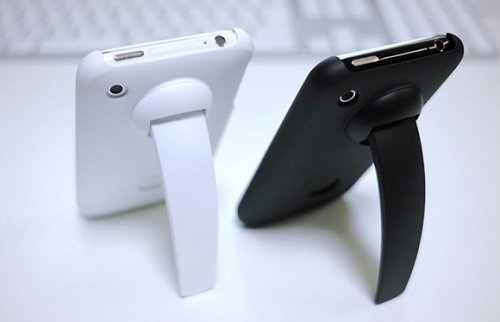 We've covered our share of iPhone cases. Some are wood, some have a battery etc. But this thing here may just be the first iPhone case with a genuine kickstand.
Just like your bike, it will allow your iPhone to stand by itself. The iClooly clip stand can also be used to clip the phone comfortably on your clothing and will also serve as a handle for those who need a handle on their iPhone.

To recap, it's a clip,kickstand and handle all-in-one for your phone. Kinda like iPhone training wheels.
case, iClooly, iPhone, kickstand