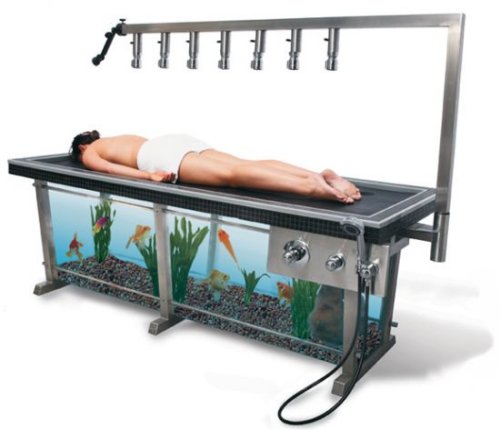 I have seen the future of showering my friends. After a lifetime of being forced to shower while standing upright, I say no more! From now on, I will shower while laying down. On a fish tank, so I'll have something to watch. The HydroGlass makes it all possible.
It features seven shower heads pointing down at your body and a hand-held shower head for those times when another human must bath you. Standing in the shower is for suckers.

I hope it applies soap as well, because I don't want to do a damn thing during the whole process, except turn once.
fish tank, HydroGlass, laying, lying down, Shower