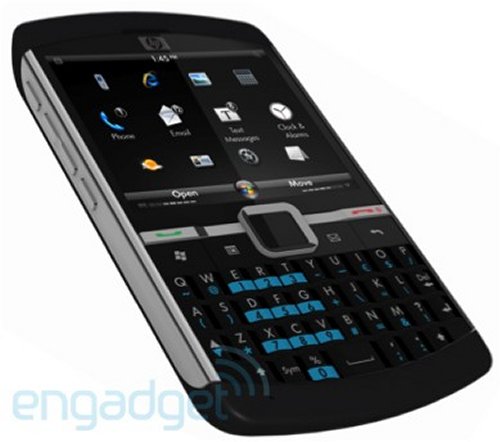 AT&T will be launching another smartphone from Hewlett-Packard. The iPAQ K3. The codename is "Obsidian", the date is November 30. This new smartphone works on triband HSDPA as well as quadband EDGE.
Some other features include Windows Mobile 6.5 OS, a 2.8-inch QVGA display, a 2MP camera, a full QWERTY keyboard, a 256MB of RAM, a 512MB ROM, a microSD card slot, a 3.5mm headphone jack, GPS and WiFi. No info on pricing at the moment.

Obviously it's not a super exciting and rocking phone, but business dudes should love it in that quiet reserved way that they love things. I like the looks on the renders though.
AT&T, HP, iPAQ, K3, Obsidian