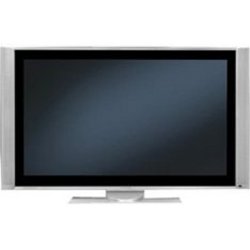 Hitachi is back with some new LCD HDTV product lines in the form of the UltraVision and Alpha series. Ultravision features the best picture quality, the latest 1080p technology, support for up to 8 High Definition inputs, with five HDMI pure digital inputs. It also boasts a trim and light design that is easy to swivel for any viewing position you need, as well as an ENERGY STAR qualification. A built-in ATSC/QAM/NTSC tuner lets users access their HD channels easily.
The Alpha series will give you four HDMI pure digital inputs, three HD inputs, a similar ENERGY STAR qualification, RGB input and a swivel stand.

They'll cost you between $499 to $1799.
Alpha, HDTV, Hitachi, LCD, ultravision