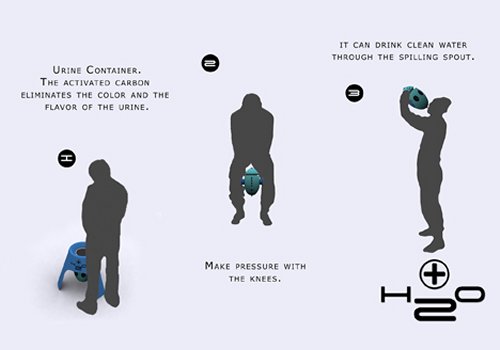 We've seen the scenario in many futuristic Sci-fi movies. Some fancy machine turns your urine into actual drinkable water. It's a very real concept. Once you take out all of the bad stuff, what do you think is left? Water. That's what.
To use the H2O filter, just urinate straight into it, then put the lid on. For some reason the next step is to squeeze it between your knees to get the filter doing it's job. Squeezing your knees together usually comes before this part, when you need to pee real bad. Next, just drink up from the spout at the bottom.

I imagine that the hardest part is simply being ok with drinking pee. Cleaned pee. But pee nonetheless.
concept, drinkable, filter, H2O, pee, water