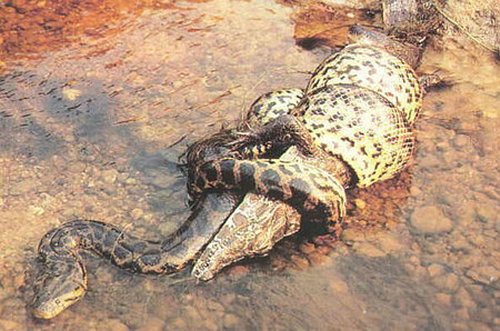 Giant snakes powering homes? What is this, the Flintstones? Are we to play our non-vinyl granite records with bird beaks? Man, I hope not. But as it turns out, reptiles are a good source of energy. Not real ones. Fake snakes. A company called Checkmate is using these creatures to help provide cheap and clean power for up to 50,000 UK homes within five years.
The company is testing 200m long rubber devices which would be tethered to the sea bed and are designed to swim against the current and produce up to 1MW of power each. The waves cause a bulge to ripple down the length of the snakes and power turbines at the tails.

Around 50 shoals of the tubes will sit together just below the surface. The company hopes they will be in commercial production by 2014.
Checkmate, energy, Green, Homes, power, snakes, uk