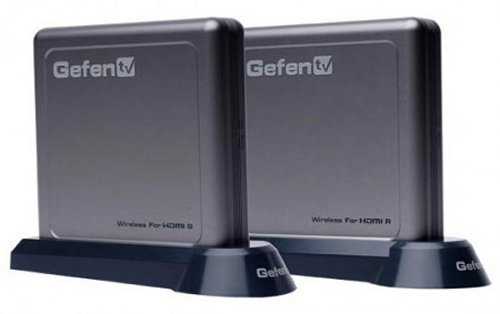 The GefenTV wireless HDMI extender will send HD video from the player to an HD display up to 100 feet away. The HD video delivered over the air will even deliver 1080/30p quality with Dolby 5.1 surround sound within that 100-foot distance.
It uses Amimon's 5GHz wireless technology, which is able to deliver clean and lag-free HD video over air. The extender consists of just a transmitter and a receiver. The transmitter is connected to a video player, whIle the receiver is attached to an HD display.

It can also handle one to one video streaming from a Blu-ray player to an HD display. Broadcast mode supports up to 5 remote receivers getting the same video. It doesn't come cheap at $900.
1080p, extender, GefenTV, HD video, HDMI, wireless