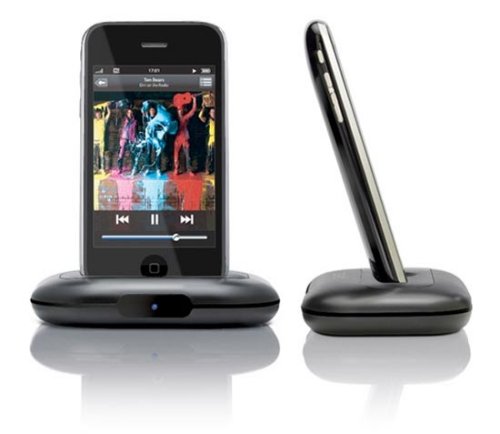 GEAR4 has announced the ChargeDock. They describe it as a "great looking and superbly functional home docking station for iPod and iPhone". Isn't that what all docking stations should aspire to be? When you toot your own horn like that, it makes us not that into you. Just fyi.
The ChargeDock claims to include all you need to sync and charge your iPod and iPhone wherever you happen to be using them. You can charge from the AC power supply, or via USB, with the USB sync cable for syncing with your computer's iTunes library, without having to remove the device from the dock.

The ChargeDock will be available across Europe from June for £39.99 or 49.99 euros.
ChargeDock, GEAR4, iPhone, iPod