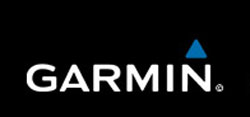 GPS is becoming so common that even people who don't really need one are getting them. Last time I saw my grandmother she had a GPS in the car. This is the same woman who goes nowhere she hasn't been going for the last 30 years and is so cheap she washes paper plates. GPS has gone mainstream for sure.
Gamin has introduced new GPS units called the Oregon 550 and Oregon 550t. Both of the devices integrate a 3.2-megapixel camera that can geotag images and a 3-axis compass. The devices are designed to be carried on outdoor excursions rather than mounted in car.
A camera on a GPS device sounds weird, but I guess its so hunters and hikers can shoot pics of where they have been. The camera itself has a 4x digital zoom and 850MB of internal storage. Photos are downloaded via USB. The screen is a color 3-inch unit bright enough for daylight reading. Battery life is up to 16 hours per charge and it weighs 6.8 ounces. The device also supports City Navigator memory cards for use in vehicles. Pricing and availability are unknown at this time.
Garmin, GPS