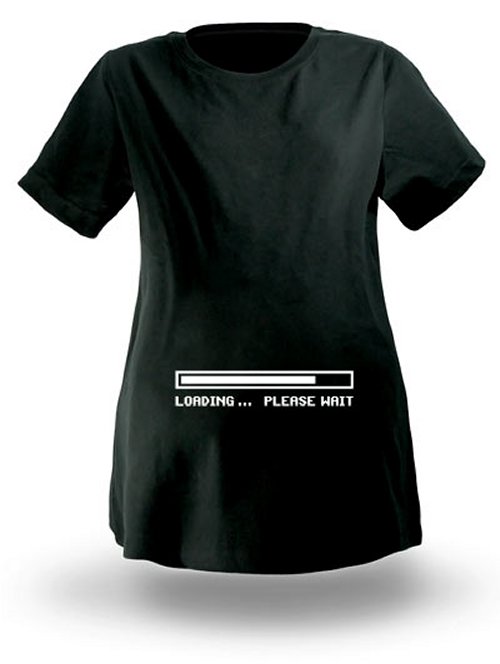 Thinkgeek has done the math and it turns out that a baby is 4.65 Terabytes in size and on a T1 it takes about 40 weeks to download. This t-shirt will show the progress to the world.
A great shirt for that geek mother to be this Mother's day. These are maternity shirts, 100% cotton combed ringspun jersey in black. Available at ThinkGeek for only $22.99 and comes in several sizes.

Show your kid when he gets older, have a laugh and geek it up.
future, geek, loading, Maternity, T-Shirt