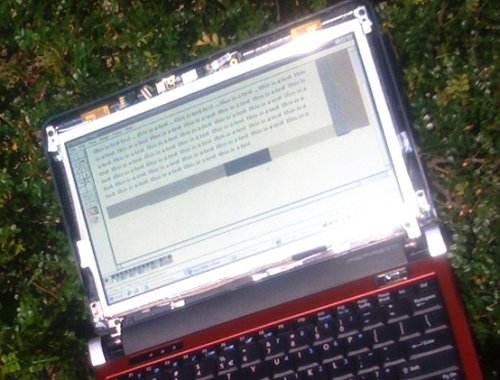 Pixel Qi is showing off its latest line of displays that are more energy efficient compared to your standard LCD display. The screens will feature two modes: A backlit mode with full color saturation and an ePaper mode that will not use the backlight in order to use less energy.
The ePaper mode also makes the display easier to read when in bright sunlight compared to most displays. The image above is of a Pixel Qi display modified to for an Acer Aspire One in ePaper mode, chillin in the sun.

Pixel Qi will be demonstrating the screens at upcoming trade shows. We may soon see them appear in low cost ultraportable computers.
display, outdoor, Pixel Qi, readable, screens