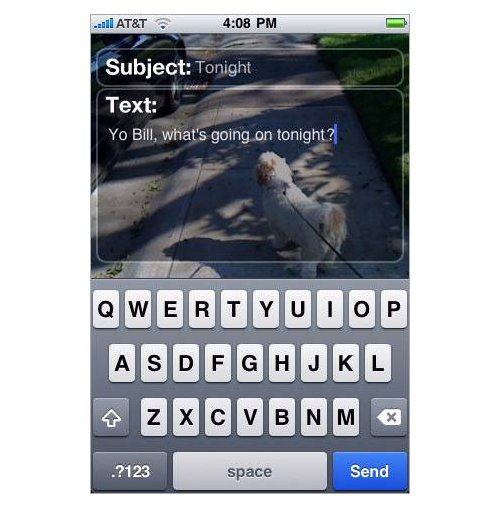 Email 'N Walk is a new iPhone app that's designed to replace the plain white background of the email application into a live view of the camera. It's for those types who write email while walking. Great for watching where you're going through the camera lens.
That will help you to not walk into lamp-posts, capture the cute rear of a girl in front of you, or get a shot of that rare rogue chicken that crosses your path before it crosses the road. There's also the occasional roadkill, which will look great as a background.

Let's not forget about sun-baked chewing gum and dog poop. We can't wait for "Email 'N Drive".
app, camera, Email 'N Walk, iPhone