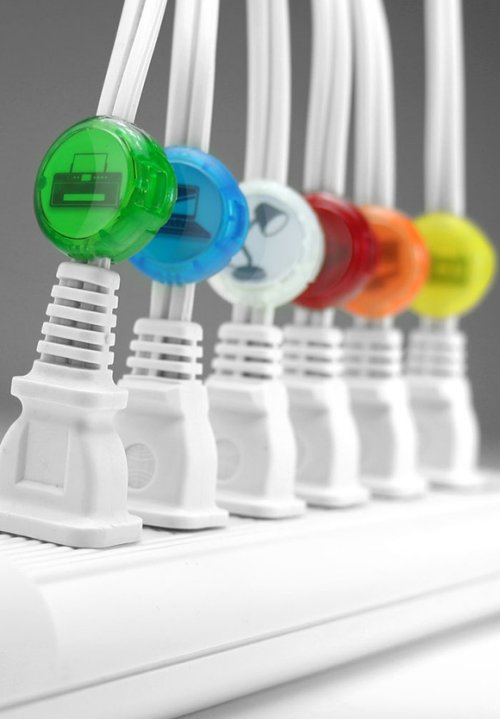 How many times have you needed to unplug something from the mass of power cords behind your entertainment center or PC area, only to have no idea which one is which? It's a problem since we still have way too many wires in our lives.
Dotz Cable Identifiers will help you out with 10 reusable colored dotz that come with 24 ready to use punch-out icons and 12 do-it-yourself punch out icons. Only $10. Dotz also offers handy colored cord straps to help you number and group your cables together, also for $10.

These will make your life so much easier around your power strips.
Cables, cords, Dotz, icon, identify, straps