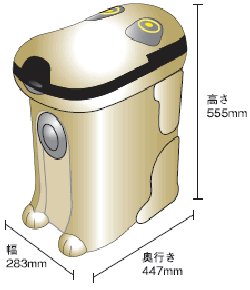 Note to Japan. Trying to make dog poop fun by making this dog poop composter look like a robotic dog just ain't cutting it. Poop is gross. Dog poop is gross. You can't make it fun. You just can't. Please stop trying to make poop fun.
I mean you put the poop in the dog's mouth. I know some troubled dogs eat their own, but still. It's called Sum, a robotic trash can designed by Tohoku Kankyo. Just open the dog's mouth, insert poop and old food, and it'll break it down and make it not stinky. It can take about 600 grams of poop or food per day. Does the broken down poop and food then come out of robo-dog's butt?

Please stop your poop technology at once Japan. Please.
composter, dog, gross, japan, pet, poop