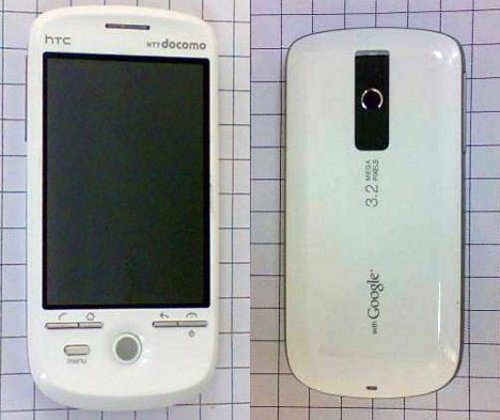 Japan has received their first Android-powered phone from DoCoMo. It's known as the HT-03A, and it will run on Android 1.5 Cupcake.
If you think that the HT-03A looks familiar, that's because this is actually the HTC Magic. There's also some word that DoCoMo has a surprise for smartphone lovers up its sleeve and will be revealing it in about two weeks.

Obviously they are keeping quiet to build up the anticipation and tension. Can you feel it? Can you wait? You have no choice. But we will keep you posted.
Android, Docomo, HT-03A, phone