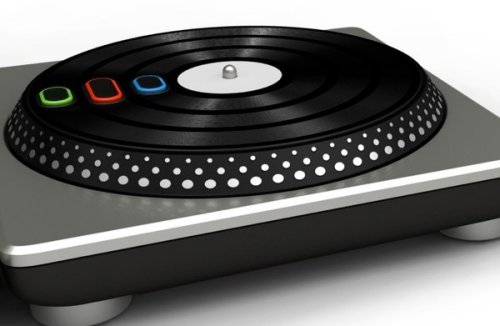 Activision just went bonkers and confirmed a whole bunch of heroes. The most notable is the long-awaited DJ Hero. We wondered what a DJ Hero controller would look like, and we finally get to see in the image above. How you play the thing is a mystery to us.
Music genres include "hip-hop, R&B, Motown, electronica and dance," and the game will let users create "original mixes". Activision is also putting the finishing touches on a family-friendly Band Hero game, as well as a Guitar Hero 5 followup.

All three games will hit this fall.
Activision, Band Hero, DJ Hero, Guitar Hero 5