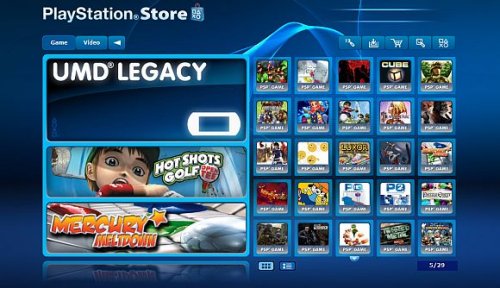 Apparently Sony's been thinking of doing a PSP games rental service for a while. A recent consumer survey that Joystiq discovered yesterday gauged interest in a PSN-powered games rental service for the PSP. The theoretical service would have PSP owners pay a monthly fee for access to a library of new and archived games on the PlayStation Store.
According to a report by Develop, Sony unveiled plans of a rental service to developers at GDC last March. A PSN-centric PSP would be far more attractive to developers who have shied away due to piracy or other concerns. This news re-enforces that rumor regarding music downloads for the PSP.

Our guess is we will see both services. Sony may just revive the PSP.
Games, GDC, PSP, rental