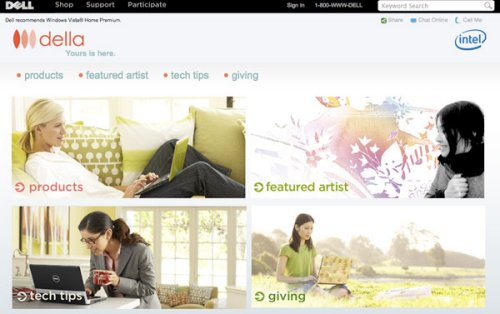 It had to happen sooner or later. After all Dell has been cranking out tons of wild and attractively artsy laptops. Well, Dell just launched a new website for the ladies called "Della". The idea is that the site will give you a more womanly shopping experience.
This boils down to a bunch of pics of women doing there thing around Dell products. Oh and there's the usual crap that suggests they don't take you ladies seriously. Stuff like "finding recipes," "counting calories," and "guided meditations" on the Tech Tips page.

When will they learn. Not every woman is interested in recipes and such. Do they not know that women were already using the main Dell site?
Dell, Della, ladies, website, women