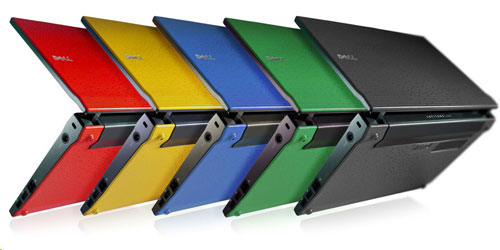 A friend of mine was asking me the other day what notebook they should buy for their 7-year-old son who wants his first computer. I told them to get a netbook because they are cheap and sized well for small hands. The only problem with a netbook is that the small stature can lead to easier breakage.
Dell has announced a new ruggedized netbook called the Latitude 2100 that is aimed at use in schools for students in K-12. The machine has a rubberized design that helps it withstand the rigors of living with kids and makes the exterior of the machine grippier.
The machine has a 10.1-inch screen and is available in yellow, blue, black, green, and red colors. The machines have an external network activity light so teachers can tell when students are accessing the internet. An optional touchscreen and antimicrobial keyboard are available as well as carry handles and shoulder straps. The netbook starts at $369 and can be had with Vista, XP Home, or Linux.
Dell, Netbook