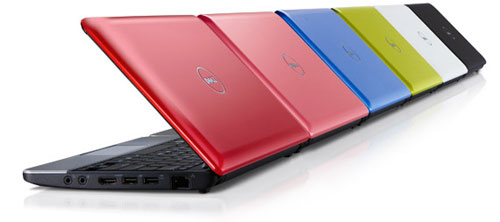 Netbooks continue to be the hottest segment of the computer industry. Netbook growth is impressive given that most other computer segments are dropping significantly. Dell has proven to be one of the few computer makers to offer a successful Linux-based netbook with its Mini line.
Dell has now announced new Ubuntu options for its Mini 10 netbook. Dell started offering the Mini 10 running Ubuntu Linux this week along with some new storage options including 32GB and 64GB HDDs. The storage options will cost $75 and $125 respectively and are not offered on XP-based Mini 10 netbooks.
Other new options include a larger 28WHr 3-cell battery promising an additional 25% runtime for only $15 more and a 1366 x 768 resolution HD display option for only $35 more. It's cool to see HD resolutions make it to netbooks, despite the fact that they lack optical drives to play movies.
Dell, Mini 10, Netbook