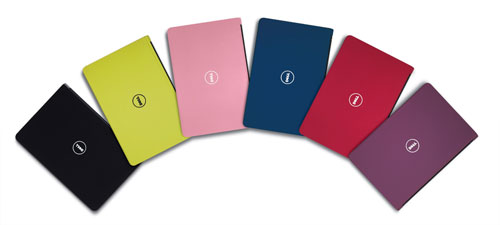 There was once a time when buying a new notebook regardless of the brand meant that you were getting the same basic looking machine. Some notebooks were plain beige then along came the snazzy black machines. Dell was among the first notebook makers to offer consumers real color options and is still the leader in that area.
Dell announced a new laptop yesterday called the Studio 14z that packs a nice feature set into a colorful and portable package. The machine has a low starting price of $649 and comes in Black Chain Link, Midnight Blue, Spring Green, Plum Purple, Ruby Red, and Promise Pink colors. The notebook will be available internationally, but the pink color is for the U.S. only. Dell will donate $5 for each pink notebook purchased to the Susan G. Komen for the Cure foundation.
The machine has a 14-inch HD resolution LED backlit screen and supports Pentium dual-core and Intel Core 2 Duo CPUs. Graphics are via NVIDIA's 9400M GPU with HDMI out. Storage is up to 500GB and a 6-cell battery is standard. An optional 8-cell battery is available with 6 hours and 46 minutes of runtime. Wi-Fi, Bluetooth, and mobile broadband are also featured in the machine.
Dell, Notebook, Studio 14z